SIXTH ASIA PACIFIC
PHARMACEUTICAL AND
MEDICAL DEVICE
COMPLIANCE CONGRESS


ATTEND ONSITE
September 21 - 23, 2016
Shangri-La Hotel
Singapore
WEBCAST PARTICIPATION
In your own office or home live via the Internet with 24/7 access for six months


KEYNOTE SPEAKERS

Charles Cain, JD
Deputy Chief, FCPA Unit, US Securities and Exchange Commission, Washington, DC

Graeme Gunn
Legal Analyst and Manager China Outreach, Anti-Corruption Division, OECD; Former Senior Legal Officer, Attorney-General's Department, Australia, Paris, France

Ben Morgan
Joint Head of Bribery and Corruption, UK Serious Fraud Office, London, UK

Sophie Peresson, LLM, MA
Director, Pharmaceuticals & Healthcare Programme, Transparency International UK, London, UK

Jean-Christophe Pointeau, CEDEP INSEAD
General Manager Pharma, Sanofi China, Vice Chairman, RDPAC-China, Former General Manager, BMS China, Former General Manager, BMS Poland, Shanghai, China

Neill Stansbury, Esq.
Co-founder and Director of the Global Infrastructure Anti-Corruption Centre, Chair, International Organization for Standardization Anti-Bribery Project Committee, Vice Chair, Anti-corruption Standing Committee, World Federation of Engineering Organization, Buckinghamshire, UK
KEYNOTE GLOBAL CHIEF COMPLIANCE OFFICER ROUNDTABLE

Dante Beccaria
Senior Vice President, Global Ethics & Business Integrity, Sanofi, Vice Chair, Code Committee Network, IFPMA, Paris, France

Angela P. Main
Vice President, Global Chief Compliance Officer & Associate General Counsel, Asia Pacific, Zimmer Biomet, Singapore

Anne Nielsen, JD, LLM
Senior Vice President, Chief Compliance and Ethics Officer, Bristol-Myers Squibb, Chair, Code Committee Network, IFPMA, New York, NY, USA

Lori Queisser
Senior Vice President and Global Compliance Officer, Teva Pharmaceuticals, Former Sr. VP Global Compliance and Business Practices, Schering-Plough, Former Vice President, Chief Compliance Officer, Eli Lilly, Philadelphia, PA, USA

Caroline West
Global Chief Compliance Officer, Olympus Corporation; Former Senior Vice President, Chief Compliance and Risk Officer, Shire, Philadelphia, PA, USA
FEATURING PRECONFERENCE SESSIONS

Compliance 101 Workshop
Use of Analytics to Manage Risks and Detect Fraud

PLENARY SESSIONS

C-Suite Keynote Address
Global Compliance Officer Roundtable
Transparency International Keynote
UK Serious Fraud Office Update
US Securities and Exchange Commission Update
The ISO 37001 Anti-Bribery Management Systems Standard
Asia Pac Regional Regulatory and Enforcement Roundtable
Asia Pac Compliance Code and APEC Principles Updates
Optimizing the Relationship with Third Parties
Best Practices in Medical Affairs Compliance
Life Sciences Compliance Challenge: Moving from Cost to Value
Roundtable on Creating an Ethical Culture




AND MINI SUMMITS

China, Hong Kong and Taiwan Compliance Roundtable
India Compliance Roundtable
Innovation in Compliance
Patient Support Programs Compliance Issues
Transactions, Partnerships and M&A Compliance Issues
Asia Pac Medical Device Compliance Roundtable
Promotional and Incentive Programs Compliance Issues
Asia Pac Transparency and Disclosure Updates
Research and Development Compliance Issues




ASIA PACIFIC PHARMA CONGRESS IS
FEATURED FACULTY

Dr. Milind Antani, MBBS, LLB
Partner in charge-Pharma & Healthcare Practice, Nishith Desai Associates, Mumbai, India

Dennis K. Barnes, JD, CPA
Vice President, Compliance and Risk Management, Global Compliance Officer, PAREXEL International Corp., Waltham, MA, USA

Alexander Bedenkov, MD, PhD
Asia Area Medical Director, Astra Zeneca, Former Global Medical Director, Strategic Medical Affairs, Established Products (EPD), Abbott, Singapore

Eric Carlson, Esq.
Partner, Covington & Burling LLP, Contributing Editor, FCPA Blog, Shanghai, China

Stacy Chai
Director, Fraud Investigation & Dispute Services, EY, Singapore

Sabrina S. K. Chan, MA, JD
Executive Director, The Hong Kong Association of the Pharmaceutical Industry (HKAPI), Hong Kong

Tom Chan, JD, LLM
Head of Legal, Greater China, Takeda (China) Holdings Co. Ltd, Shanghai, China

Chi Chen, MS
Partner, EY, Shanghai, China

Eugene Chen, Esq.
Partner, Beijing Office, Hogan Lovells International LLP, Shanghai, China

Yoo-Kyung (Karen) Choi, JD, LLM
Japan and Korea Compliance Lead, Pfizer, Seoul, Korea

Hwa-Soo Chung, Esq.
Chair, Health Law Group, Kim & Chang Law Firm, Seoul, South Korea

Adam Dryburgh LLB, Dip LP, LLM
Associate, White Collar and Fraud Group, Hogan Lovells, Singapore

Michael Dusseau
Vice President, Compliance Operations, Allergan, Former Vice President, Compliance, Bayer, Former Divisional Compliance Officer, Merck, New York, NY, USA

Marc Eigner, MS, MBA
Senior Partner, Co-Founder and Head of the Technology Solutions, Polaris Solutions, New York, NY, USA

Karen Eryou
Senior Director, Corporate Compliance APAC, UCB Pharma, Former Co-chair, Asia Pacific Pharma Compliance Congress, Shanghai, China

Giuseppe Falbo
Regional Compliance Director (APAC and Russia), Alcon Laboratories, Inc., Singapore

Don Ferrin, PhD
Professor of Organisational Behaviour and Human Resources, Singapore Management University, Singapore

Andrew Frye, MBA
Global Head, Business Unit Healthcare, Member of Group Management, DKSH, Bangkok, Thailand

Ramon Ghosh
Director, CFI, Control Risks, Singapore

Priyanka Sharma Goswami, LLB, BCL
Advocate & Partner, Quad Law Associates, Former an Associate Counsel, Offices of Additional Solicitor General of India, New Delhi, India

Mohit Grover
Executive Director, Risk Consulting, Deloitte, Former Regional CIO, Astra Zeneca Asia Pacific, Singapore

Andrew Ho
Head of Ethics and Business Integrity, Australia and New Zealand, Sanofi, Former Compliance Associate, Novartis, Macquarie Park NSW, Australia

David Hodgson
Partner and Audit Advisory Global Lead, Deloitte, London, UK

Ewa Holker, JD
Head of Legal & Compliance, Asia Pacific, Ferring, Singapore

Rajiv Joshi, ICAI, ISACA, CIA, CFE
Partner, Fraud Investigation & Dispute Services, EY, Mumbai, India

Jasmine Karimi, LLM
Senior Director and Counsel, APAC, Illumina, Former President, Hong Kong Corporate Counsel Association, Singapore

Reuben Khoo, MBA
Managing Partner, FIDS ASEAN, Head of Forensic Technology & Discovery Services Asia Pacific, EY, Singapore

Christopher E. Knight, JD
Senior Executive Advisor, Pharmaceutical Research and Manufacturers Association Thailand (PReMA), Chief Executive Officer, Everett Knight (Asia Pacific) Pte Ltd., Singapore

Sarah Kochling
Managing Principal, Blossom Consultancy Ltd., Shanghai, China

Katsumi Kojima
Head of Ethics & Business Integrity-Japan, Sanofi Japan Group, Tokyo, Japan

Keith M. Korenchuk, JD, MPH
Partner, Arnold & Porter LLP, Washington, DC, USA

Lei Li, LLM
Partner, Sidley Austin, Former Third Secretary, Ministry of Commerce, People's Republic of China, Beijing, China

Abdul Luheshi, MBA
Director, Life Sciences Regulatory Compliance, KPMG, Former Vice President, Health Care Compliance, Johnson & Johnson, Founding Co-chair, Asia Pacific Pharma Compliance Congress, London, UK

Andrew Martin
Principal and Head of Corporate & Securities, Baker & McKenzie, Wong & Leow, Singapore

Timothy J. McGuire, MBA
Director, Global HCP Transparency Reporting, Eli Lilly and Company, Indianapolis, IN

Alison Parkes, PhD
Vice President Compliance Emerging Markets and APAC, Smith & Nephew, Singapore

Redentor Romero, JD
Associate Director, Takeda Pharmaceuticals International, Former Regional Compliance Officer, Teva Pharmaceuticals, Former Regional Legal Counsel, AstraZeneca, Singapore

Yee Chung Seck, Esq.
Partner and Lead, Pharmaceutical and Healthcare Practices, Baker & McKenzie (Vietnam) Ltd., Ho Chi Minh City, Vietnam

Clarissa Shen, MBA
Vice President, China Head of Ethics and Business Integrity, Global Ethics and Business Integrity, Sanofi Group, Former Associate Compliance Director, Eli Lilly Asia Inc., Former Acting Compliance Head, Sr. Manager, Bristol-Myers Squibb, Shanghai, China

Carol Shi
Compliance Director, Asia Area and ANZ, AstraZeneca, Singapore

Wong Chae Sing
Compliance Director, Asia, ANZ and Japan, Shire (Baxalta), Former Compliance Director Asia Area, AstraZeneca, Singapore

Sabina Sudan, LLB, LLM
ECLS-Consults (Ethics / Compliance / Legal / Sustainability), Legal/International Compliance and Risk Management Professional, , Singapore and Delhi, India

Belinda Tan
Partner, Fraud Investigations & Dispute Resolutions, EY, Singapore

Boon Heon Tan, MSA, PhD
Managing Director, South East Asia and Korea, UCB, Hong Kong, China

Yuet Ming Tham, JD
Partner, Sidley Austin LLP; Former Asia Pacific Regional Compliance Director, Pfizer; Former Deputy Public Prosecutor, Singapore, Hong Kong

Albert van Maaren, MSc
Regional Compliance Officer APAC, Group Compliance, Merck Pte. Ltd., Singapore

Emmanuel Vignal
Partner, Fraud Investigation & Dispute Services, EY, Shanghai, China

Jonathan Shun Wah, PCLL
Regional Compliance Director, Pfizer, Hong Kong

Mark Wanda, JD
Executive Director, Anti-Bribery/Anti-Corruption Compliance, Astellas US LLC, Former Sr. VP, Legal Affairs and GC, Sunovion, Former Sr. VP and Deputy GC, Sepracor, Chicago, IL, USA

Sow Wei Wong
Legal Counsel Research and Development Centre, at Takeda Global (Asia) Pte Ltd, Former Senior Compliance Counsel, Allergan, Singapore

Vivian W. Wu, LLB, LLM
Partner, Baker & McKenzie, Beijing, China

Jooha Yang
Regional Compliance Manager, Roche Pharma Asia Pacific, Singapore

Qi (Aaron) Yao, MA
Compliance Manager, Cordis, Former Associate Manager, Compliance, Roche, Shanghai, China

Riza Faith Ybanez, LLB
Legal and Compliance Head - Oncology Asia Pacific, South Africa, Novartis Asia Pacific Pharmaceuticals Pte Ltd, Singapore

Mike Zhao
Head, Compliance China, UCB Pharma, Shanghai, China
EARLY BIRD REGISTRATION
- SAVE UP TO $300 -
Register by Friday, August 19, 2016 and save up to $300.
Click here to register.
BROCHURE NOW AVAILABLE
Click here to download
the brochure.
SPONSORED BY:

The Asia Pacific Healthcare Industry Compliance Team is an ad hoc, voluntary group of Asia Pacific pharmaceutical, medical device and other life sciences company compliance professionals and legal counsel who meet quarterly to discuss legal and compliance issues and best practices.
COSPONSORED BY:
The International Society of Healthcare Ethics and Compliance Professionals (ETHICS) is a forum for open dialogue and exchange among Compliance and Ethics professionals in the Healthcare industry. Association's activities are developed around the four following pillars, sustained by one transverse and permanent objective: support professionals in Compliance and Ethics in Healthcare industry to develop and better manage their role and duties -- without any sort of commercial benefit for the Association or any of its members.
---
The Pharmaceutical Compliance Forum (PCF) is a coalition of senior compliance professionals and legal counsel from more than 50 of the largest research-based pharmaceutical manufacturers. The PCF was founded in early-1999 by compliance professionals from the pharmaceutical industry to promote effective corporate compliance programs.
CO CHAIRS

Masood Ahmed
Vice President, Regional Compliance Officer Asia & JPAC, Sanofi Group, Singapore

Maija Burtmanis, LLB/BSc LLM
Healthcare Compliance Officer, Asia Pacific Medical Sciences, Johnson & Johnson, Former Associate General Counsel, Alcon Russia, Former Asia Pacific, Country Compliance Officer, Novartis SG, Singapore

Gareth Lee
Vice President, Legal and Compliance, Asia Pacific, Cardinal Health, Former General Counsel & Head of Compliance, Asia Pacific, Allergan, Singapore

Maria "Maru" Quindimil, MBA
Senior Director APAC Region, GEC Risk, Former Executive Director, Regional Compliance Officer, Asia Pacific and India, Merck Sharp and Dohme (Asia Ltd.), Manila, Philippines

Rhys Tee
Compliance Director, Asia, Abbott Laboratories (Singapore) Pte. Ltd., Former Associate Director, Compliance (APAC), Allergan, Singapore


GRANTORS:
DIAMOND
SILVER
BRONZE
CONTINUING EDUCATION CREDITS
Accounting Professionals: Approved for up to 18.0 NASBE CPE credits.
Compliance Professionals: Approved for 24 Compliance Certification Board CCB credits.
Attorneys: Pending approval for Pennsylvania MCLE Credit.
Click here for more information.


FOLLOW ASIA PACIFIC PHARMA CONGRESS ON


PARTICIPATION OPTIONS
TRADITIONAL ONSITE ATTENDANCE
Simply register, travel to the conference city and attend in person.

Pros: subject matter immersion; professional networking opportunities; faculty interaction



LIVE AND ARCHIVED WEBCAST PARTICIPATION
Watch the conference in live streaming video over the Internet and at your convenience at any time 24/7 for the six months following the event.

The archived conference includes speaker videos and coordinated PowerPoint presentations.

Pros: Live digital feed and 24/7 Internet access for next six months; Accessible in office, at home or anywhere worldwide with Internet access; Avoid travel expense and hassle; No time away from the office




WEBCAST INTERFACE SAMPLE

Click here for a sample stream


This site complies with the HONcode standard for trustworthy health information:
verify here.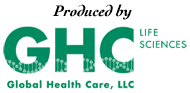 SIXTH ASIA PACIFIC PHARMACEUTICAL AND MEDICAL DEVICE COMPLIANCE CONGRESS

September 21 - 23, 2016
ATTEND ONSITE
Shangri-La Hotel
Singapore


OR

WEBCAST PARTICIPATION
In your own office or home live via the Internet with 24/7 access for six months